PlayStation Store: Neue Angebote stehen bereit – Battlefield, Dark Souls und mehr
Wie Sony Interactive Entertainment bekannt gab, stehen im PlayStation Store ab sofort neue Angebote bereit. Dieses Mal kommen unter anderem Fans von Serien wie "Dark Souls", "Battlefield" oder "Final Fantasy" auf ihre Kosten.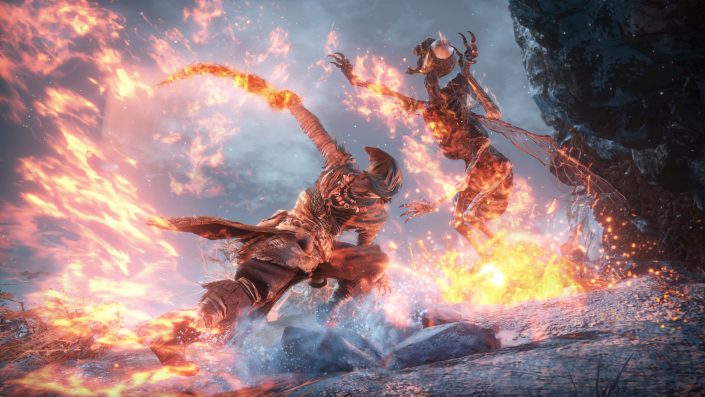 Anlässlich der diesjährigen E3 stellte Sony Interactive Entertainment im PlayStation Store einen Schwung neuer Angebote bereit.
Die besagten Angebote sind bis zum 26. Juni 2019 gültig. Unter den Titeln, die aktuell zum Angebotspreis angeboten werden, gehört unter anderem das knackige Action-Rollenspiel "Dark Souls 3", das in der Standard-Version derzeit für 11,99 Euro den Besitzer wechselt. Die Deluxe-Edition, die alle Inhalte umfasst, hingegen wandert für 17,99 Euro über die virtuelle Ladentheke. "Dark Souls 2: Scholar of the First Sin" wiederum ist aktuell für 9,99 Euro erhältlich.
Zum Thema: PS4-Deals: Days of Play gestartet – PS Plus, PSVR, Controller und mehr günstiger
Unter den weiteren bekannten Marken, die im aktuellen Sale auf euch warten, befinden sich "Final Fantasy", "Battlefield" oder "Resident Evil". Anbei eine Übersicht über alle aktuellen Angebote des PlayStation Stores.
Neue Angebote im PlayStation Store (bis zum 26. Juni)
Angebot der Woche (bis zum 17. Juni)
Spiele unter 20 Euro (bis zum 26. Juni)
Spiele unter 10 Euro (bis zum 26. Juni)
Playstation Store
.
(*) Bei Links zu Amazon, Media Markt, Saturn und einigen anderen Händlern handelt es sich in der Regel um Affiliate-Links. Bei einem Einkauf erhalten wir eine kleine Provision, mit der wir die kostenlos nutzbare Seite finanzieren können. Ihr habt dabei keine Nachteile.