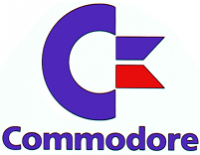 About This Club
Damals, vor der Rebellion der PC-Maschinen...
What's new in this club

Werd meinen 500+ auch demnächst mal wieder reaktivieren, hab dafür noch ne schöne alte 72er Röhre rumstehen.

Einen Amiga 500 besitze ich auch noch....ich habe damals mit ein C 128 angefangen...man man wie die Zeit vergeht :-)

Schön, daß einige den nicht vergessen haben. Ich habe damals mit dem C64 angefangen. Oh man, Spiele auf MC gespeichert. Das waren noch Zeiten ! Ich habe heute noch einen funktionierenden AMIGA 500 mit vielen Spielen.

Was mußte auf Commodore Maschinen gezockt werden? C64 - Barbarian - Boulder Dash - Decathlon - Giana Sisters - International Karate + - Kick Off 2 - Law of the West - Mission Elevator - Operation Wolf - Out Run - Summer/Winter Games - Werner - Beinhart Amiga - Bomberman - Lotus - Monkey Island 1 + 2 - Moonstone - North & South - Stunt Car Racer - Walker - Wings tbc.

Heutzutage hat die Funkfernbedienung eines Autos mehr Rechenleistung, dennoch, es reichte zum Spaß haben. Welche Maschinen hattet ihr? Über einen Standard C64 bin ich beim Amiga 500+ (d.h. mit 1 MB RAM Speichererweiterung) gelandet.