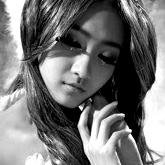 Welcher Space war der beste 2010?

88 members have voted
1. Welcher Space war der beste 2010?

Midway

Midway2

Sodium One

Der neue Homeplatz

Homeplatz Halloween Version

Homeplatz Winter Version

Winterwunderland

Feva Arena

E3 2010

GamesCom 2010

Mod Nations Event

Heavy Rain Event

Hustle Kings

Audi (+Event Räumen)

LocoRoco Mui Mui Crusier

MotorStorm Carrier

LittleBigPlanet Playground

Irem Square

GAME Moonbase

WipEout

Dragon's Green

Hudson Gate

Novus Prime

PlayStation Plus Private Club

StarWars Mos Eisley Cantina

The Playground

Oder doch etwas anderes?
---
---