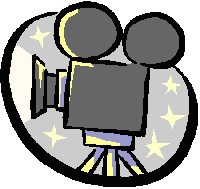 About This Club
wenn ihr gerne Filme schaut und auch gerne drüber redet kommt in diese IG.. immer aktuelles über filme erfahren und immer auf dem laufenden sein... was kommt im kino wie ist diese DVD... alles fragen auf den hier hier eine AW findet.. gruß
What's new in this club

Hier die ersten Bilder zu Voyage of Time von Terrence Malick.

Wegen aktueller Googel Langeweile und Internet Idiotie, hab ich da mal ne Liste: 10) Aftermath 9) Ichi the Killer 8) Murder Set Pieces 7) Cannibal - Aus dem Tagebuch des Kannibalen 6) Grotesque 5) Philosophy of a Knife 4) August Underground's Mordum 3) A Serbian Film 2) Die 120 Tage von Sodom 1) Melancholie der Engel 9 , 8 , 3 habe ich sogar selbst in der Sammlung, den Rest habe ich mal gegoogelt (unter anderem "dailymotion" usw.) und muss echt sagen - KRANKER SCHEISS !!! Vor allem August Underground's Mordum & Melancholie der Engel würde sogar ich mir nicht mal am Stück ansehen. Sch3ißlochfick3nd3 (und ich meine nicht das Popoloch) mit Gedärm onanierende Kackfresser usw...

Ich hab Drive im Kino gesehen und war begeistert! Hab mir den Film gleich gekauft als er raus kam. ... so verschieden sind Geschmäcker ...hauptsache du magst weiterhin den Geschmack von meinem großen Zeh Leo hab ich früher auch gehasst. Heute ist er für mich ein absoluter MUST-SEE Grund für einen Film! Aus Leo könnte evtl. ein zweiter Robert werden ... zumindest vom schauspielerischen Können. I love Taxi Driver

Kann den Hype um diesen Film echt nicht nachvollziehen... Fand Drive öde und total belanglos!

In Drive spielt er den Stuntfahrer wirklich gut. Er ist noch keine Schauspielgröße wie De Niro oder Anthony Hopkins aber er macht sich. Di Caprio konnte ich früher auf den Tod nicht ausstehen, aber inzwischen spielt er super Rollen. Bei ihm wird das auch noch kommen. Und Drive ist wirklich ein Klasse Streifen

Ich kann diese Pappnase so langsam nicht mehr sehen... ist der mittlerweile so beliebt wegen seiner Fresse oder seinem "tollen" Schauspiel-Talent?! Der Typ ist doch zum einschlafen öde, in jeder Hinsicht... Meine Freundin meint immer nur "Naja, wenn er sein Shirt auszieht..." Das alleine macht leider keinen guten Schauspieler aus

Der gute meint sicher den Film

Neuester Drive Streifen? D.h., es gibt mehrere?

der neueste Drive Streifen mit Ryan Gosling genialer Film und mega cooler Soundtrack

kenne mia magma oder so aber die dame mhm

Uncut, du weisst nicht wer Betty Page ist?!... Wow... Oo

mhm ich weiß ja nicht, irgendwie fehlt da der kick

Die Soundtracks zu den Filmen von Tarantino find ich meistens sehr geil.

Ich glaube 70 Tausend will er zurück haben !

CrasyStupidLove ... ne intelligente Komödie !

The Last Stand mit Arnie ... istn sauberer Actioner !

Oblivion mit Tom Cruise ... für Sci-Fi Fans absolut empfehlenswert !

Ich würd mal sagen Manhunt hat schon so gut wie alle aufgezählt !

Apocalypse Now ... ist ein Film von Fracis Ford Coppola aus dem Jahr 1979 mit Marlon Brando und Martin Sheen . In dem Film hält Mr.Brando einen Minuten langen Monolog ... einfach Wahnsinn , ist mir bis heute im Gedächtnis geblieben !

Zur Zeit feier ich den Ryan Gosling ! ! Fand ihn in Drive Weltklasse und in CrazyStupidLove war er auch spitze !

Hab mir gestern Oblivion mit Tom Cruise angesehen. Wer auf Sci-Fi steht , sollte ihn sich mal angucken ... guter Film !